Waterways World April 2019
Issue 201904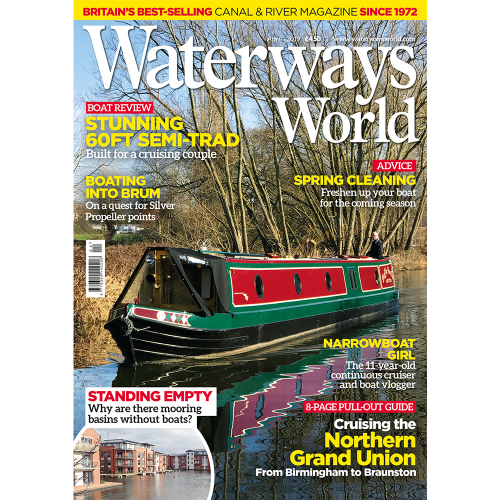 Hover to zoom.
The April 2019 issue of

Waterways World

includes:
Boat review: stunning 60ft semi-trad built for a cruising couple
Boating into Brum: on a quest for Silver Propeller points
Spring cleaning: freshen up your boat for the coming season
Standing empty: why are there mooring basins without boats?
Narrowboat girl: the 11-year-old continuous cruiser and boat vlogger
History: Gas Street Transformation & Boat Antiques
8-page guide: the

Northern Grand Union

from Birmingham to Braunston
Plus 9 pages of news from the waterways, new products, technical advice, readers' letters, events and much, much more.