Waterways World January 2018- OUT OF STOCK
Issue 201801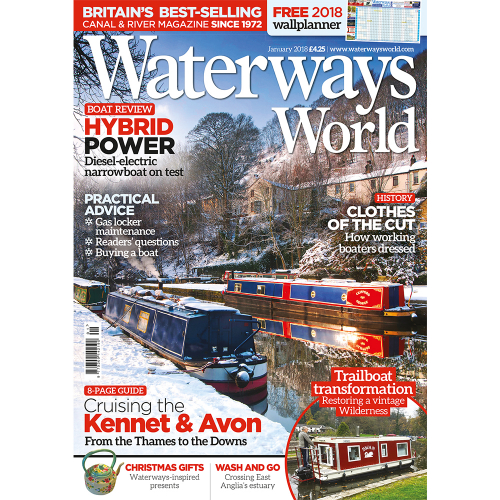 Hover to zoom.
January issue includes a FREE 2018 wallplanner!

Boat review: Diesel-electric narrowboat on test

8-page guide: Cruising the Kennet & Avon - From the Thames to the Downs

Practical advice: Gas locker maintenance; readers' questions; buying a boat

History: Clothes of the cut - how working boaters dressed

Trailboat transformation: Restoring a vintage Wilderness

Christmas gifts: Waterways-inspired presents

Wash and go: Crossing East Anglia's estuary

Plus: news; latest releases; your letters; places to go and things to do and much, much more.